Regular price
Sale price
$9.49 USD
Unit price
per
Sale
Sold out
Unleash the unparalleled power of nature with our premium-grade, unrefined shea butter (Butyrospermum Parkii). Sourced directly from the heart of Africa, this luxurious product is a treasure trove of essential nutrients that will transform your skincare and haircare routines.
 Sourced from Africa's shea tree nuts, this pure, unrefined butter is your ticket to deep hydration, natural healing, and revitalization. Free from additives and rich in vitamins A and E, it's your versatile beauty essential. Embrace the purity of nature – add it to your routine today for a touch of African luxury.
Ethically sourced from Ghana - Safe for the entire family.
Benefits:
Intense Hydration: Raw unrefined shea butter is a natural powerhouse of moisture. It deeply hydrates and nourishes your skin and hair, leaving them soft, supple, and visibly healthier.

Skin Rejuvenation: Packed with vitamins and antioxidants, shea butter helps improve skin elasticity, reduce fine lines, and promote an even skin tone, making it a superb choice for anti-aging skincare.

Natural Healing: Shea butter possesses anti-inflammatory properties that soothe irritated skin and accelerate the healing of common skin conditions, such as eczema, psoriasis, and dermatitis.

Hair Restoration: Say goodbye to damaged, lackluster hair. Shea butter repairs and revitalizes your locks, leaving them shiny, manageable, and full of life. It's the ultimate solution for hair in need of a makeover.
Share
Ingredients

Ingredients:

Unrefined Shea Butter(Butyrospermum Parkii), Mango Butter (Mangifera Indica), Grape Seed Oil (Vitis Vinifera), Olive Oil (Olea Europaea), Sunflower oil (Helianthus annuus), Sweet almond Oil ( Prunus Amygdalus Dulcis), Castor Oil (Ricinus Communis), Jojoba oil (Simmondsia Chinensis), Calendula (Calendula officinalis) infused oil, Arrow root powder (Maranta Arundinacea), Vitamin E Oil, Fragrance oil.
How to use

How to Use

-Apply all over your body to maintain soft, well-hydrated skin.
-For best results, use after bathing, when pores are open and receptive to the goodness of the butter.

Caution:

*DO NOT put wet hands in jar and do not keep jar in a wet area.

*DO NOT use if allergic to any ingredient in this product.

*For External Use ONLY.


*We recommend that you store this product in a dry place at room temperature, or lower. Butter melts at high temperature. If the butter melts, put the jar in the refrigerator for 30 mins to solidify again. This does not lower the potency of the ingredients.

*If you're pregnant, breast feeding, or have uncertainty about any ingredients, please consult with your healthcare professional before using our products.
Shipping

Our processing time is 2 business days. Once processed, your order is shipped. Shipping can take at least 3 business days to get to you.

When shipped, you will receive an email containing your order and tracking information.

 *Please note that business days for shipping and processing times do not include weekends (Saturday & Sunday) and holidays. Processing time is an "additional" time frame separate to your shipping method of choice. 
Return policy

- All Sales Are Final, exceptions of errors caused on behalf of Nuhture.

- Due to the nature of Nuhture's products, we are unable to accept returned products.

- NO RETURNS NO EXCHANGES
View full details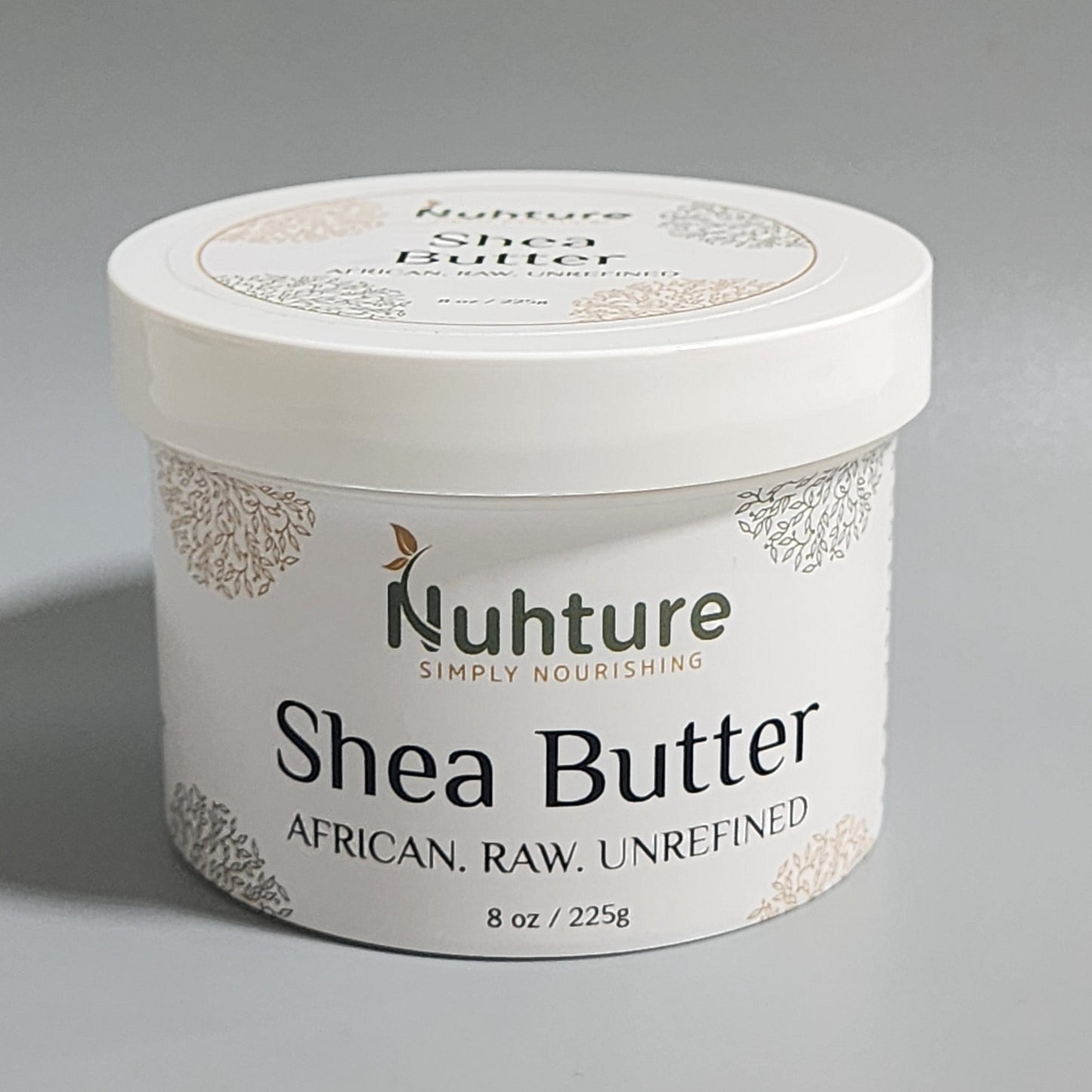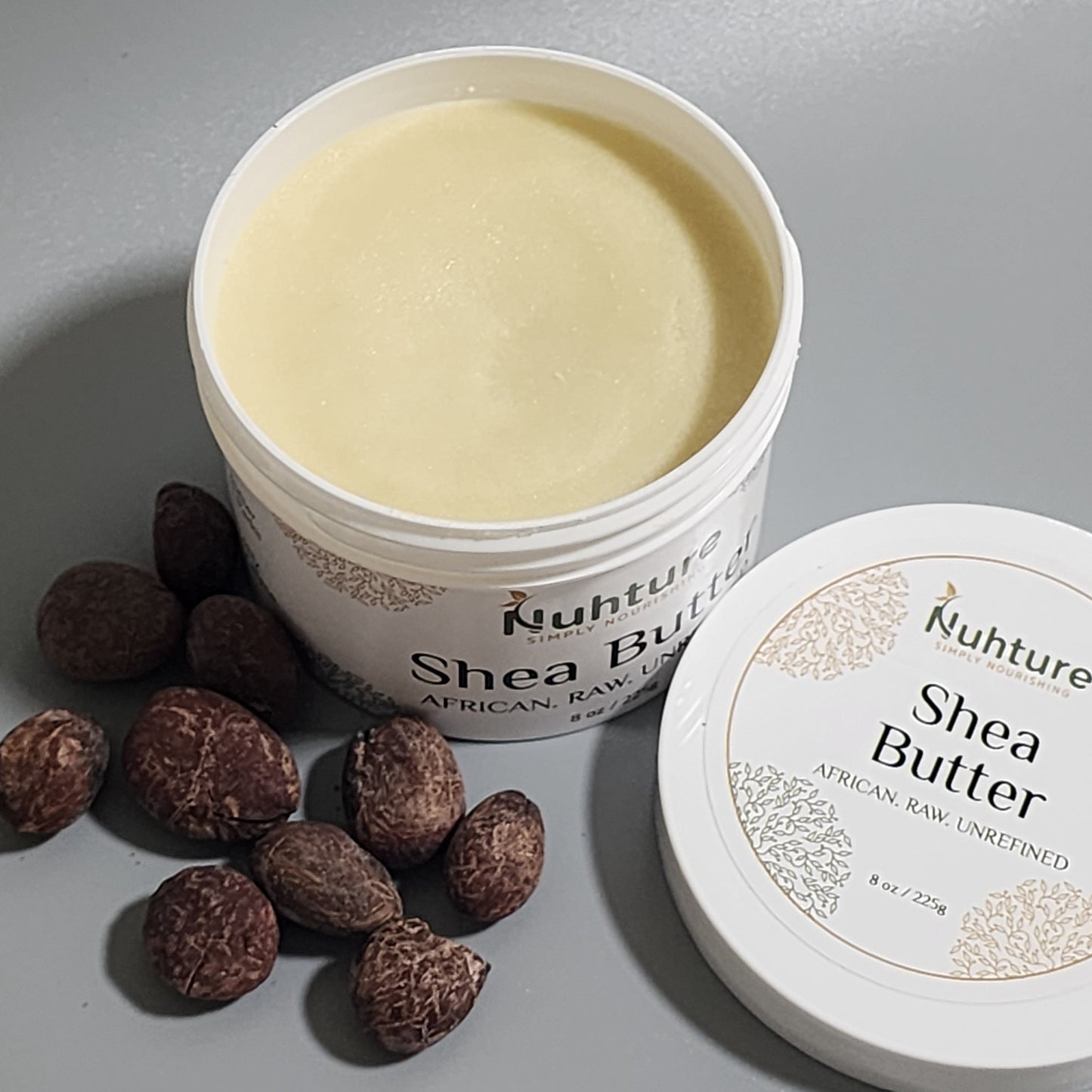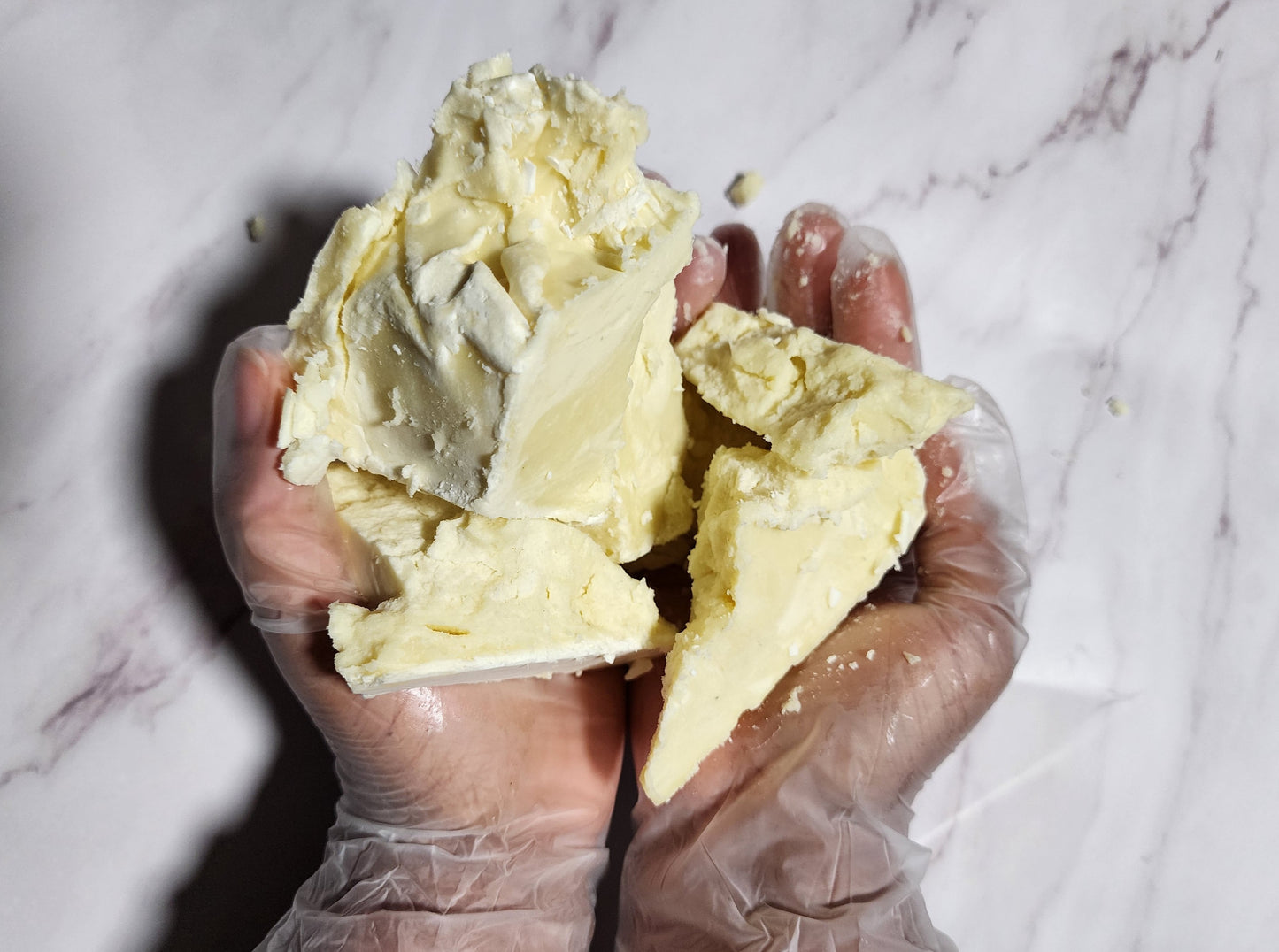 "Each product is carefully crafted with skin nourishing ingredients and love."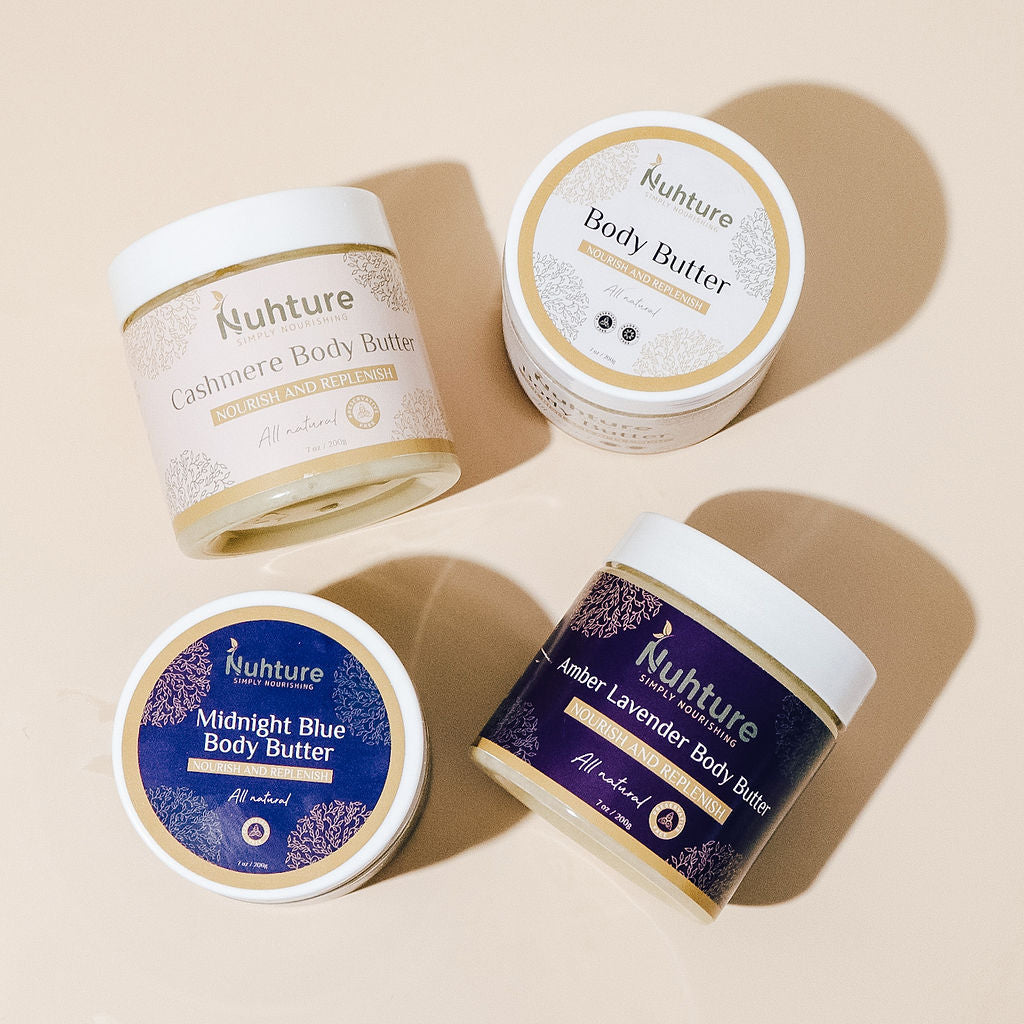 Luxurious Body Butters
Best botanical ingredients.